This unit is a simple and easy to use 10Hz GPS Lap timer. It is stand-alone without the help of other accessories such as a transmitter etc. It utilzes GPS technology to log your race / practice sessions and later you can upload your data to a PC for analysis.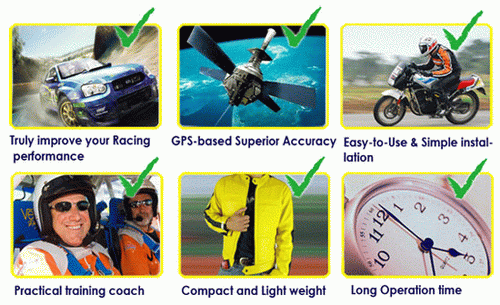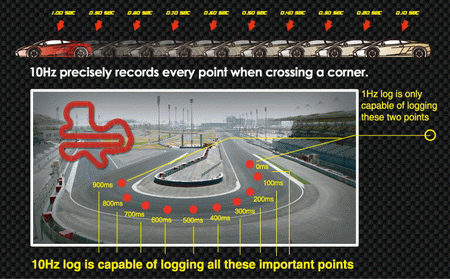 The included QRacing Lap Timing Analysis software can analyze diversified Racing data-Circuit Racing, Drag Racing & Rally stages. View the best single lap and compare that up to 3 laps of data by graph, chart and real-time play view. The facility to overlay other competitor lap data is present as well.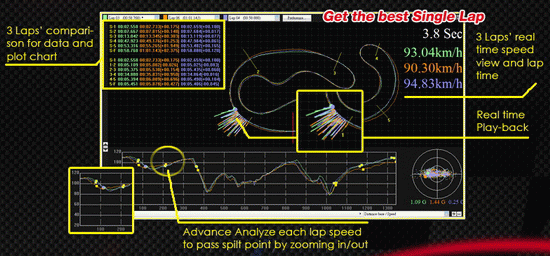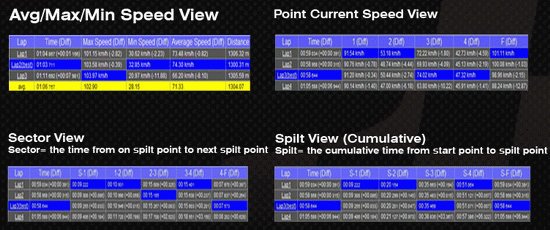 In addition to this, video can be added to see exactly where on track a certain data point is, also your data can be imported into Google Earth and if being used for round trips, the routes taken can be viewed in Google Earth. It can provide battery life up to 42 Hours depending on use.

We are introducing this great little product to the local market for the very competitive price please don't hesitate to contact us.
Features:
Simple and Easy-operated GPS Lap Timer for diversified Racing analysis
Support
up to 10Hz High Speed logging mode
(Log 10 times per second)
Adopt
MTK II
latest chipset with high sensitivity -165dBm and
66-Channel
tracking
Ultra lower power consumption up to
42hrs
operation (under Log rate 1Hz)
Less than 15-Sec.
AGPS
fix support
Stand-Alone recorder to log up to
400,000 records
3-level Switch to easily switch eXtreme Recorder to 10Hz high speed mode
or 1Hz normal mode
Support
POI button
to memorize your point of interest immediately
Raise
beeper function
to notice some status of device
Integrate
Vibration sensor
to smartly save power and memory
G-Mouse + Bluetooth in one: wired and wireless GPS receiver
Personal/Portable Navigation (PDA, Smartphone, PC, etc.)
Deluxe Triple Software included - QRacing, QSports and QTravel
Please contact us about the other range of Qstarz products we can provide